Seller Resources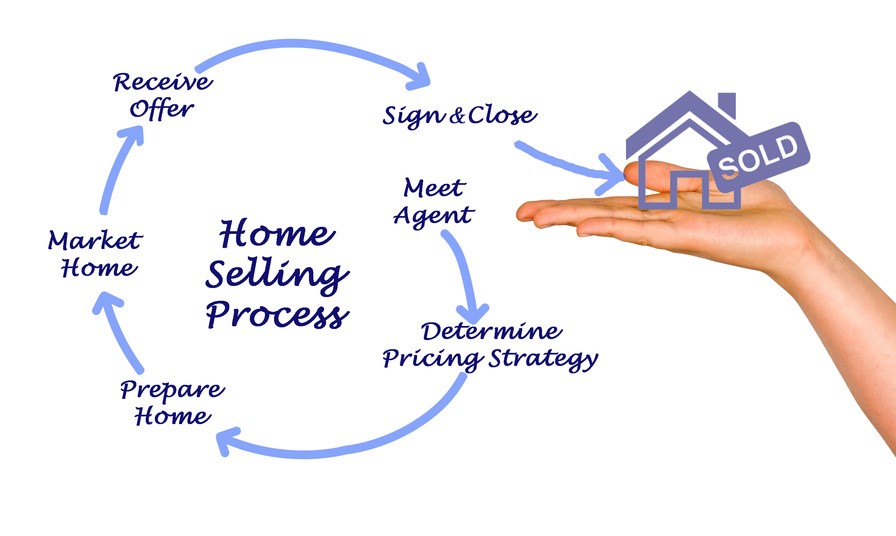 Times are changing and you're thinking about moving the family into a new home. But before you start searching for your next dream home, you'll need to sell your current home.
Selecting the proper real estate professional: You are about to sell one of your largest assets. To insure you get the most money for it, you need to engage an experienced, successful, real estate professional. Don't just call an agency and ask for an agent, chances are you'll end up talking with an inexperienced agent who is "working the phones" to build their business.
Ask potential agents for their sales history, not the sales history of their agency. Are they full time or selling real estate as a second job for extra cash. How long have they been selling real estate? How many homes have they sold? Do they have client testimonials?
We have been full time real estate consultants for over 10 years. We have listed and/or sold over 150 homes on the south shore, with a market value exceeding 50 million dollars. We continually take continuing educational classes to insure we keep up with changing trends in the industry. We have taken classes for home staging, senior housing, new construction, antique homes, waterfront homes, and much more.
Determining Your Home's Value: There is no single factor as important as determining the property value for your home. When your home is listed for sale, the first couple of weeks are critical. Overpricing your home will result in the home staying on the market longer, and the longer a home stays on the market, the less it will sell for.
A Comparative Market Analysis (CMA) is essential to determine the value of residential property. Location and characteristics of the property are the key elements in determining value. Therefore, the basis for valuation is similar properties in your area.
The market analysis takes into account the amount received from recent sales of comparable properties and the quantity and quality of comparable properties currently on the market. The desired end result is to find a price that will attract a willing and able buyer in a reasonable time. Once the value of your home has been determined, you can decide on an offering price that will achieve your goals. Generally, the price should not exceed the value by more than 5% or potential buyers may not even make offers. Naturally, if you want to sell quickly your asking price should be very near value.
Preparing Your Property For Sale: If you want to get the most value for your home, you need to make it look it's best. We will tour your home and make recommendations that will enhance your home's appeal to potential buyers. You decide whether you want to enhance your homes value or not.
Listing Your Home For Sale: When you're ready, we'll list your home for sale on the multiple listing service, Zillow, Realtor.com, and every other important real estate website insuring your home gets the maximum exposure.
Showing Your Home To Potential Buyers:
We create showing instructions based on your schedule. You will receive an e-mail or phone call when an agent wants to show your home. All showings will be approved by you. No one will show-up without you approving the time.
We solicit comments about your home, and you will receive these comments directly via e-mail, without any alterations. You will know what people think after seeing your home. This may provide valuable feedback that you can use to address concerns.
When an offer is received: We will present all offers to you. We will explain the time table of events that will need to take place, and keep you informed at all times. We will explain all your options and make negotiating recommendations aimed at getting you your desired price and terms for the sale.
Home Inspection: The potential buyer of your home will typically have a home inspection. The purpose of the home inspection is to insure the buyer is aware of the condition of the home and systems. If there are mechanical or structural defects, a buyer will typically want to re-negotiate the sale price to compensate for the defect.
You need an experienced agent to assist you with addressing home inspection issues. We will explain all of your options when reviewing an offer, and after the home inspection.
Purchase And Sales Agreement: This is the legal document defining the final terms for the sale of your home. We always recommend you engage the services of an attorney to insure your interests are properly protected.
Time To Start Packing….
Bank Appraisal:If you buyer is obtaining financing to purchase your home, the lending provider will have an appraisal done. The appraiser will visit your home, take photographs, and prepare a report for the bank.
Commitment Letter: Your P&S will contain a date by which the buyer must secure financing. If the buyer fails to notify you by this date that they have not been able to secure financing, your sale is pretty much finalized.
Walk Through Inspection: Usually the day of the closing, or the day before, the buyer will do a walk-through final inspection of the property to insure it is in the same condition it was when they made their offer, i.e. nothing was damaged during your moving out, ad to insure all personal property has been removed and the premises left "broom-clean".
Closing: Congratulations, you made it!